Gosaku Joined: Jul 06, 2017 Last Sign In: 2 weeks ago Subscribers: 147 Video Views: 1,604 Channel Views: 2,356
Age: 34
Name: Gosaku Kujo
Age: 32
Rp Age: 21-27
Hair: Blond
Eyes: Blue
Height: 182 cm (6')
Weight: 82 kg (181 lbs)
Status: Married
Siblings: One little bro One Little sister
Children: One daughter

My wife
My Little sister
My daughter
Sogetsu
SNK
Fighting games
Axl Low
Rock and Metal Music (best music eva)
Blonde hair girls
Wearing a bandana
Anime
Trolling assholes
Annoying the shit out of SonicStrife
Street Fighter
Mortal Kombat

Dislikes:
Flaggots
KKK fags
Nazi fags
Beta Channels
Valley girls
Pop androids
Pop music
Country Music
Rap music (some)
Fred
Justin Bieber
Disney (anything that's disney sucks ass)
CN (Died years ago)
Naruto
Narutards
Pokemon
Yu Gi Oh
Digimon
anything that rips off Pokémon
Jonas Bros
Lady Gaga
Kesha
Lil Wayne
Noobs
Jack Thompson
Country: United States
Chiyo
Videos: 0
Video Views: 0
Subscribers: 184
Gojimaru
Videos: 18
Video Views: 2,788
Subscribers: 230
Gotomoto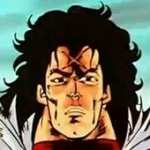 Videos: 2
Video Views: 311
Subscribers: 93
Yoshimasa
Videos: 27
Video Views: 4,507
Subscribers: 307
Goshiro
Videos: 3
Video Views: 505
Subscribers: 140
Gonomaru
Videos: 2
Video Views: 309
Subscribers: 179
Rin
Videos: 9
Video Views: 1,840
Subscribers: 271
Gosamaru
Videos: 20
Video Views: 3,295
Subscribers: 253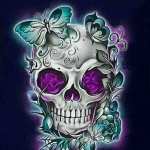 CosmeticsCapitalist
(6 days ago)
And you simp for anime! And holy fuck, is that background of your's extremely gay! No doubt you jack off to that every day you effeminate fruitbowl that likely wears crop tops!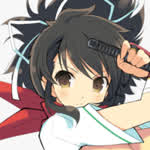 Suzuko
(2 weeks ago)
Thanks. =)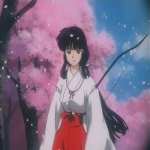 boa654
(3 weeks ago)
i made a video on SonicStirfe https://www.vidlii.com/watch?v=JEhNKAXuXwF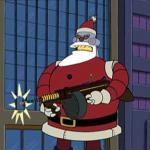 RoGsMinion
(1 month ago)
You've been nice this year. This is for you! *Hands you a pogo stick*
TheRealDarkHorse89
(1 month ago)
I'M SORRY ABOUT ACCUSING U OF BEING A PEDOPHILE, I'M JUST MAD BECAUSE MY SISTER AND MY DOG WOULDN'T HAVE SEX WITH ME, AND I CAN'T GET LAID BY AN ANIMAL.
Chiyo
(1 month ago)
I know, lol
NPC
(1 month ago)
YES THEY DO! IF THEY DIDN'T WANT YOU TO DIE, HEALTH CARE WOULD BE FREE!
Please
log in
to post a comment!