LGsusKraist Joined: Dec 02, 2019 Last Sign In: 1 day ago Subscribers: 74 Video Views: 3,145 Channel Views: 1,072
Age: 16
Que quede en claro una cosa, esto es un personaje, las opiniones que llego a expresar son exageradas hasta cierto punto, no deberían ser tomados tan en serio estos videos.

Otra cosa que vengo a añadir, es que ya no haré más opiniones destructivas, no quiero ser recordado como una copia de ElAnticristo2007, quiero hacer video más "propios".

Y en caso de que estés leyendo esto, loquendero promedio de VidLii, eres un imbécil, caes en trolleos de forma fácil, tus argumentos son patéticos, eres un niñato estúpido.
Occupation: Estudiante
Schools: Colegio Del Centro
Interests: Subir videos, jugar videojuegos
Movies: Superhéroes, noir
Music: Hip Hop, Jazz, Funk, Soul y cualquier otra canción que suene bien y si a ti no te gusta chúpame el pene jajajajajaja
Books: JoJo, Hokuto No Ken, Berserk, Dragon Ball, Shazam, Batman, Spider-Man, El Principito
Channel Comments
KenumaVL
(1 day ago)
Hola, bonita descripción me hizo feliz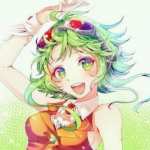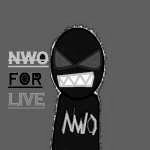 Ranco
(1 month ago)
si le sabes a eso de personalizar canales my brouster
TheVideoGamer64
(1 month ago)
Dude I love this background of Max Payne 3. It's a good game and the first and second games of Max Payne is very good too. :)
LGsusKraist
(3 months ago)
@Capit
ánHerodes2020 Solo uno porque hice una sección de preguntas y fue un poco corto el tiempo para dejarlas, aparte que nomás calificaron Necromante2019
(4 months ago)
¿sabes por que lo servidores no suben videos? tengo uno que lleva 2 dias sin subirse y esta en el puesto 1 de la cola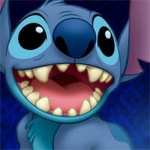 SemonsChannel
(5 months ago)
hola mi amor, ven a mi cama a metermela fuerte
Please
log in
to post a comment!
Recent Activity
LGsusKraist commented on a video

(1 day ago)




LGsusKraist favorited a video

(1 day ago)




CRITICA AL DRAMA DE LA COMUNIDAD HI...

UNA CRITICA BIEN SERIA AL DRAMA HOMOSEXUAL ENTRE LOS USUARIOS DE VIDLII, APRENDAN DE MIS SABIAS PALABRAS, NO PORQUE TENGA LA RÁZON, SINO PORQUE SOY E...

LGsusKraist favorited a video

(1 day ago)




LGsusKraist commented on a video

(1 day ago)




LGsusKraist favorited a video

(1 day ago)



Playlists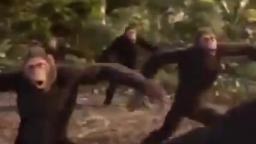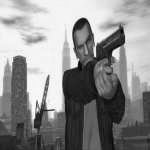 Kraist
No soy otaku, solo subo aquí la mierda que me gusta y ya :PPPPP
Videos: 76
Video Views: 211,936
Subscribers: 136