TheSpoilsofWrath Joined: Jun 27, 2019 Last Sign In: 1 hour ago Subscribers: 32 Video Views: 18,843 Channel Views: 333
Age: 112
Fairly popular internet archivist, as well as a Musician & YTP'er who rarely puts out his own shit (for a multitude of reasons, most of them not even remotely good). Jumped here in an attempt to preserve my collection of bullshit (spreading my seed, so-to-speak). Nazitube is a joke. If it ever chokes on mayonnaise, I'm staying here. Hope this place doesn't disappoint.
COPYRIGHT NAZIS GTFR!!!
Country: Afghanistan
Connect with TheSpoilsofWrath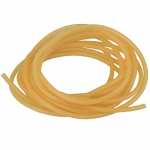 Rubber
(3 years ago)
ban evasion GGiusdIG28VuhH
(3 years ago)
WATCH FULL MOVIE HD FOR FREE WITH - https://gladiator-moviestar31.blogspot.com/
Please
log in
to post a comment!