#!/local/sbin/rm-rf/blackhat
rinkomania Joined: Dec 09, 2017 Last Sign In: 10 months ago Subscribers: 48 Video Views: 2,350 Channel Views: 455
Age: 16
I am a cyber naturalist with a retro mindset don't talk to me about things you don't understand loser

╔╗
║║
║║
╚╝
╔╗╔═╦═╦═╦═╗
║╚╣╬╠╗║╔╣╩╣
╚═╩═╝╚═╝╚═╝
──────╔╗
╔╗╔═╦╗╠╬═╦═╦╦╦═╗
║╚╣╬║╚╣║═╣╬║╔╣╩╣
╚═╩═╩═╩╩═╩═╩╝╚═╝


▄▀─────────────▀▄
█▄█──█▀█─█▀█─▄█▄█
─▀██▄▀▄▀─▀▄▀▄██▀
░░░▄██▀███▀███▄
░▐▀█▀██▄▄▄██▀█▀▌


░░░░░░░▄▀▀▀▀█░░░░░░░░░░░░░░░░░░░░
░░░░░░█▀░░░░█░░░░░░░░░░░░░░░░░░░░
░░░░░█░░░░░░█▀▀▀▄▄░░░░░░▓░░░░░░░░
░░░░▄█░░░░░░░░░░░░▀▀▄▄░▓▓▓░░░░░░░
░░░▄█░░░░░░░░░░░░░░░░░▀▓▓▓▓▀▀▀█░░
▀▄▄█░░░░░░░░░░░░░░░░▓▓▓▓▓▓▓▓░░█░░
▀▄█░▀▄░░░░▄▄░░░░░░▓▓▓▓▓▓▓░░▓▓▓▓▓▓
▄▀█▀▄░░░░███░░░░░░░░░▓▓▓▓▓▓▓▓▓▓▓░
░▀█▀▄░░░░▀▀░░░░░░░░░▄▄░░░▓▓▓▓▓░░░
░░▀█░░░░░░░░▄▄░░░░░███░░░░▓▓░█░░░
░░░▀█░░░░░░█░░▀▄░░░▀▀░░░░░▓░█▀░░░
░░░░▀█░░░░░░▀▄▄▀░░░░░░░░▀▄░█▀░░░░
░░░░░░▀█▄░░░░░░░░░░░░░▀▄░░██░░░░░
░░░░░░░░░▀█▄░░░░░░░░▀▄░░██▀░▀░░░░
░░░░░░░░░░░░▀▀▄▄▄▄▄▄▄█▀█░░▀▄░░░░░
░░░░░░░░░░░░░░░░░░░░░░░░▀░░░░░░░░
message me and win a cake
2:12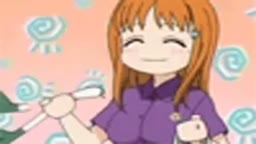 Leek Spin
2 years ago
151 views





Deleted Video
22 years ago
0 views





4:11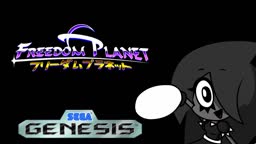 Freedom Planet: Sky Battalion (Sega Genesis Remix)
1 year ago
64 views





iamqqqqqqq
(1 year ago)
I've been a hermit since October 2007
subrp
(1 year ago)
dork ass loser RoyalGuyVII
(1 year ago)
Hello
I subscribed you and invite as a friend, can you sub me back please.
Have a great Day ^_^
Best Regards, Carlos DORBEEFAN
(1 year ago)
FUCK YOU WATCH DORBEES ASSHOLE!!!!!!!!!!!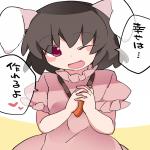 tewi000
(1 year ago)
☻/ This is bob. Copy and paste him so he can take over vidlii.
/▌
/\
4dojo
(1 year ago)
so many dancing anime characters :)
lolico
(1 year ago)
why are your videos so addicting tell me your seceret gamer
(1 year ago)
VidLii's 10th birthday is coming!
Send this message to 10 people and your icon will be in golden overlay.
Please
log in
to post a comment!