I Got My Account Reopened, Thanks!
Yeahhhhh, I'm back! Thanks to AM, I am now back on VidLii. AliTheZombie13 is now gone for good, I hope. I'm still trying to find one of his backup accounts. Still no luck yet! I miss the guy though, even though he's in NO way as awesome of an admin as AM! The video quality is not that great because I used Camstudio on max framerate.

The music is from W260BW Bridgeton, which is a translator station broadcasting another station. Its quite low-powered, but the tropo conditions were right enough to get it from my location at Bordentown, NJ. I'll be posting all my radio dxing clips on all my intros and outtros.
More From: jhirzel88
Related Videos
Video Responses (

0

)
Sign in to make a video response
Text Comments (

2

)
Sign in to post a comment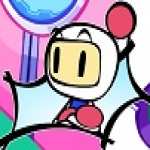 0
Dude,you can't be serious Right? Why in the Hell would you want to miss a Control Freak Retard like AlitheZombie13? Are you kidding me man,I'm glad his ass is gone,he almost damaged controlled this site Beyond repair which all he did was abused his power Nonstop banning innocent users for no reason and because of him,I lost a year's worth of hardwork on here and I was even considering on leaving this site for good. I'm glad he got replaced by a Better Mod, although the new Mod Staff are also cracking down on the copyrights as well.

That Son of a Bitch Faggot Allision will never darken these doors again!

anyway,I'm glad you got your account restored and stuff:P
Show all 6 replies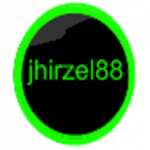 0
@UltimateStarWarrior
What are you talking about? You never lashed at me. I think it was cool how you expressed your anger towards Alisson. No-one else would dare attempt what you did! At the time, everyone thought Jan was helping Alisson because there was a comment from him mentioning what videos Jan wanted on the featured videos page.
By the way, you keep saying "deleated". It's "deleted". Well, deleted is kind of an extreme word. Alisson "removed" all your videos. However, only the video PAGES are removed. All of your 293 videos are still in fact on the server. If I type in one of your video titles on Google, and look at the cached page, then right-click "view page source" on Google chrome, there is an .mp4 code on the javascript. If you copy and paste that code, the video will play! On YouTube, if a video gets removed, its actually gone! So, hopefully that makes you feel better.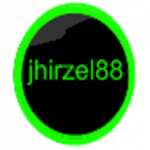 0
@UltimateStarWarrior
Unfortunately, your pain is Alisson's pleasure. When he banned me, I had over 50 videos deleted, and they are ALL edited, and I had some computer tutorials that I worked really hard on. Before I uploaded my videos on Wenoo and VStreamers, my jhirzel88 YouTube account got hacked. So now that Alisson banned me I lost all my mirror copies. Luckily I still have them saved on my hard drive.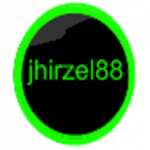 0
@edray1416
Really? I never remembered Alisson acting this way on VStreamers. He used to be way more professional as a moderator, and while I was there, I saw comments from users requesting him to ban certain people, and he complied with their requests. There were some users that he couldn't ban because clearly they didn't do anything wrong. So, this whole banning situation is a little bit of a shock to me, and there is definitely something wrong with Alisson's head.
He banned me on VStreamers on 3 different accounts after trying to reason with him about my view botting situation and even bribed him by paying for a membership. He refunded me afterwards. I just wanted to help the website. The biggest issue he had was that he didn't like the fact I was getting paid on a website for advertising the website, which ended up not happening in the end. The website was called
[email protected]
and it was a complete scam.
This is something I needed to mention.
| | | |
| --- | --- | --- |
| Date: May 06, 2018 | Views: 84 | Ratings: 2 |
| Time: | Comments: 2 | Favorites: 0 |