CrazyFrog Joined: Oct 23, 2018 Last Sign In: 5 months ago Subscribers: 28 Video Views: 423 Channel Views: 371
Age: 15
Welcome to the official channel of Crazy Frog on VidLii. We hope you have fun with our awesome videos!
Occupation: McDonald's
Schools: Frog School
Interests: Ray William Johnson
Movies: Chicken Little
Music: Me!
Books: Diary of a Wimpy Kid
Playlists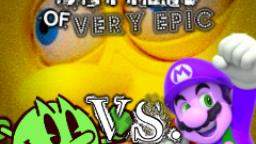 rowbert
(1 month ago)
CRAZY FROG IS EPIC
rowbert
(2 months ago)
crazy frig do yuou play fortnite?
rowbert
(2 months ago)
please return i miss epic crazy frog
softie
(4 months ago)
ah you little bastard..!
Popsicle
(4 months ago)
holy heck its frog!!!!!!!!!
MrSilly
(5 months ago)
do u like sponegbob
Please
log in
to post a comment!