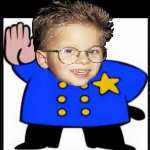 guest
(6 months ago)
sexsexsexsexsexsexsexsexsexsexsex ILA721
(1 year ago)
hey. well...i guess i owe you an apology. bakaboy1111 is me. iloveanime. my intentions not to cause an dramas.i'm sorry for deceiving you. alot of people hat me.but i can't look at my grief. there's a way to fight things.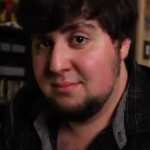 OfficerJonTron
(1 year ago)
hello epik gamer
VANILLO NEEDS YOUR HELP
Jan is being butthurt about Vanillo being talked about more than Vidlii so he decided to censor any mentions of the site, and he banned JReviews from Vidlii because he was advertising the website
Please help defeat Vidlii by linking to http://beantube.ga (A vanillo redirect) in the description of at least one of your videos
thank you, and PEACE ILA721
(1 year ago)
i'm sorry for the deception. but yeah...i am. the only reason i came, because i finally want to stand up and fight this mental issue. alot of people may look at life's boundries as a symtom or suffering or anxiety. but i have to start look at things as if it's a greater enemy. everything in this world doesn't means all appears from the outside. things can appear from the inside as well. TommyParky
(1 year ago)
SMELLY TROLLS WILL BE ARRESTED AND DETAINED ILA721
(1 year ago)
I think I see. And no I don't have discord. ILA721
(1 year ago)
Really? Ah, so I see. I wasn't there at that time to know. I also heard a lot has been going on with Vidlii
Please
log in
to post a comment!