Recent Activity
DrFlame became friends with Tm1

(1 year ago)

DrFlame commented on a video

(1 year ago)




DrFlame commented on a video

(1 year ago)




DrFlame favorited a video

(1 year ago)




Simpsons DOOM in Diabolus Ex

In the spirit of the new DOOM episode, Sigil, being ready for release, I wanted to share with you the first mod I ever played for this game; Simpsons ...

DrFlame became friends with AnthonyGiarrusso

(1 year ago)
Sayo
(3 years ago)
He's right here
V
user/Takamori
Takamori
(3 years ago)
Sweet. It's nice to see another fellow Lupin fan here. XD
TheVideoGamer64
(4 years ago)
That's good. I'm doing good as well, just chilling.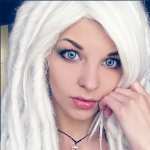 Kandace
(4 years ago)
Welcome here and Happy new Year ! Great Ft video you have by Laura Branigan.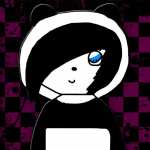 Cazzy
(4 years ago)
Thank you, you too! :D
4dojo
(4 years ago)
I found the best channel in the entire universe :D
Please
log in
to post a comment!