Connect with Moved2NewAcc
Recent Activity
Moved2NewAcc commented on a video

(2 years ago)




Moved2NewAcc commented on a video

(2 years ago)




Moved2NewAcc favorited a video

(2 years ago)




gourmet sexer

we love ytp sexer Copyright Disclaimer Under Section 107 of the Copyright Act 1976, allowance is made for "fair use" for purposes such as criticism, ...

Moved2NewAcc favorited a video

(2 years ago)




Moved2NewAcc favorited a video

(2 years ago) Moved2NewAcc
(1 year ago)
I'm abandoning this account for a new one.
Sticky12
(2 years ago)
I changed my mind about leaving.
JohnTehCool1001
(2 years ago)
Thanks for subbing to my account! I'm the same JohnTheTVShowFan1001 from YouTube!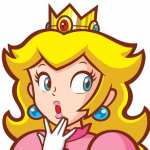 Cerise
(2 years ago)
Who cares if i can't take it? You seriously need to respect my opinion on Lolicon.
SWN
(2 years ago)
Nice channel!
Please
log in
to post a comment!