lemon Joined: Nov 20, 2017 Last Sign In: 1 day ago Subscribers: 85 Video Views: 5,492 Channel Views: 863
Age: 46
I EAT bone
Occupation: bone eater
Schools: school? i live in iran
Interests: Eating bones and hentai
Movies: biting my tongue on accident
Music: guy screams at paint
Books: i cant raed
Recent Activity
lemon commented on a video

(1 week ago)




lemon commented on a video

(1 week ago)




lemon commented on a video

(2 months ago)




lemon commented on a video

(2 months ago)




lemon became friends with vjaytv

(2 months ago)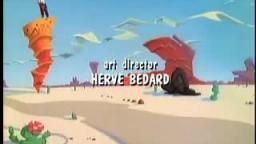 Malicous
(3 months ago)
hey dude, cool video. Check out my latest video and I will subscribe to you!
mikefred8
(4 months ago)
Lmaoo cool channel m8
unclegoobus
(5 months ago)
fucking lemons are ruining this country
DORBEEFAN
(5 months ago)
FUCK YOU WATCH DORBEES NIGGER!!!!!!!!!
Bitcoin
(5 months ago)
hello dick cheney
Please
log in
to post a comment!