pokematic Joined: Apr 13, 2019 Last Sign In: 1 month ago Subscribers: 3 Video Views: 286 Channel Views: 81
Age: 27
Welcome to the official VIDLii channel for Pokematic. Here you'll find...a whole lot of things. I like to make movie review podcasts, commedic food reviews, adventure vlogs, and a whole lot of other things. Basically I'll talk about whatever I enjoy, and sometimes things I don't enjoy.
I've been making online content for about 10 years, and I like to keep the same kind of style that was common back in the day, so I hope you enjoy an internet fossil like myself. I gotta say, I LOVE the astetic of this site. It reminds me of the good old days, so hopefully my style is welcomed here.
If you need to contact me outside of vidlii, my twitter is a pretty good place to find me:
https://twitter.com/pokematic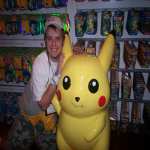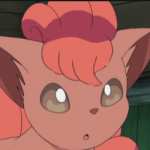 Please
log in
to post a comment!