RodneySystems2007 Archives (Part 4) (Read Description)
More From: RodneyIsOffline
Related Videos
Video Responses (

0

)
Text Comments (

5

)
Sign in to post a comment
2
"Here's my angry message to all the people who hate me: YOU NEED TO STOP MOTHERFUCKING TELLING ME TO HANDLE HATE AND CRITICISM BECAUSE I CAN NEVER DO THAT SHIT IN SOCIAL MEDIA!!!!!!! And one thing... STOP CALLING ME AN MANCHILD, A CRYBABY, AN APESHIT AND A COWARD!!!!!!!!! YOU ARE THE ONES WHO BETRAYED ME!!!!!!!! God, you haters need to ignore me and get a better fucking life instead of attacking me. Oh, and don't ever bring me back memories from when I had a drama with you haters on YouTube because I'm fucking depressed. THIS IS ALL YOUR GODDAMN MOTHERFUCKING FAULT FOR RUINING MY INTERNET CAREER!!!!! AND BECAUSE OF WHAT HAVE YOU FUCKING DONE TO ME, I TOOK ALL MY MOTHERFUCKING ANGER ON YOU!!!!!!!!!!!!!. And that's all I got to fucking say. You're the reason why I quit the internet. Goodbye forever you stupid pieces of shit! 🤬"

Ok i understand that you can't handle hate or criticism of any of that and that's why you should've removed the rules before jacobv noticed it......
2
@Peashooter2004
Here's My response for more https://www.youtube.com/watch?v=dmZX6-Q95ig
(FYI, i made a 2nd channel)
2
@Peashooter2004
I read the description carefully and I decided to set the video private because I don't want to get fucked by my hatedom.
1
2
1
@Peashooter2004
I couldn't do that because it's very hard to search for "PFP 965,345,210 Multillion Times Scarier - Work In Progress" on my external drive.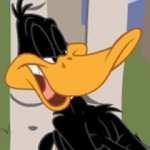 1
1
| | | |
| --- | --- | --- |
| Date: Nov 26, 2020 | Views: 305 | Ratings: 0 |
| Time: | Comments: 5 | Favorites: 3 |