Archbishop Joined: Dec 09, 2018 Last Sign In: 3 weeks ago Subscribers: 14 Video Views: 1,056 Channel Views: 308
Age: 19
--GÀIDHLIG--
Halò, fàilte chun a' sheanail agam.
'S mise Àrd-Easbaig, agus 'S mise a' fuireach anns a h-Alba.
Tha a' Bheurla agam, tha mi ag ionnsachadh Gaidhlig agus beagan Ruisis ach chan urrainn dhomh iad a' bruidhinn gu math. Tha mi glé dhona.
Tha seo seanail gàidhlig ach Tha mi a' postadh anns a' Bheurla.
'S ann leam a tha na leabhraichean "Scottish Gaelic in 12 Weeks" agus "Blas na Gàidhlig". Tha leabhair ud glé mhath a bu thusa ag ionnsachadh a' Ghàidhlig, agus Tha mi a' moladh iadsan!
--ENGLISH--
Hello, Welcome to my channel.
I'm Archbishop, and I live in Scotland.
I know English, I am learning Gaelic and a bit of Russian, but I can't speak them well. I am very bad.
This is a Gaelic Channel but I will post in English.
I own the book "Scottish Gaelic in 12 Weeks" and "Blas na Gaidhlig".
Yon books are very good should you learn Gaelic, and I recommend them!
----
Discord: Archbishop#2725
Steam:
https://steamcommunity.com/profiles/76561198023039912/
I'll be uploading things related to Worlds.com, Source Engine stuff, and Gaelic.
Occupation: Aspiring Chemist
Interests: Worlds.com, Languages, Chemistry, Music, Comic books.
Movies: (TV) BBC ALBA, Àrd-sgoil a' chnuic annasaich, Na moomins.
Music: Donald MacRae, The Irish Rovers, Глюкоза, King Crimson, Chas and Dave.
Books: The entire set of the Scott Pilgrim volumes, Manga in Theory and Practice, Blas na Gàidhlig, Scottish Gaelic in 12 weeks.
Archbishop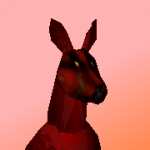 Videos: 19
Video Views: 1,056
Subscribers: 14 rhys
(2 years ago)
hi. i'm not a fluent gaelic speaker, although i am trying to learn. i used the dictionary to type that because i found it quite difficult as i'm still a beginner aha. if you want to be language learning partners, that's cool. i'm using learngaelic.net! :)
Please
log in
to post a comment!