The cute Sukeban and Tsundere
Recent Activity
Madoka became friends with Hitomi

(2 weeks ago)

Madoka became friends with Sakamoto

(3 weeks ago)

Madoka favorited a video

(3 weeks ago)




Madoka became friends with Yuna

(3 weeks ago)

Madoka favorited a video

(3 weeks ago)



Junjie
(2 months ago)
How did you get your YT account reinstated again?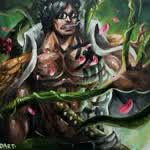 NPC
(4 months ago)
THE EVIL FLORIDA GOVERNOR SENDING UNDOCUMENTED MIGRANTS IS HUMAN TRAFFICKING! I HOPE THAT THE EVIL FLORIDA GOVERNOR IS SUED AND GETS THROWN IN PRISON!
14AR15sRule88
(4 months ago)
No?! YOU SAY 'NO' TO MY AR-15, YOU FUCKIN' PRICK! YOU AIN'T GONNA ABLE TO SAY 'NO' TO ME WHEN I GET TO YOUR HOUSE, YOU MOTHERFUCKER!!
Chiyuki
(4 months ago)
You're lucky then. Not many people would get their accounts reinstated like that. Hell none of the samurais got their accounts reinstated. But that's a good thing that you got your account back. I'm happy that you got it back.
Chiyuki
(4 months ago)
I heard. How did that happen??
Kentaro
(4 months ago)
You ma'am are a very lucky girl to get your account reinstated.
Please
log in
to post a comment!