Gintoki Joined: Feb 03, 2018 Last Sign In: 2 weeks ago Subscribers: 81 Video Views: 626 Channel Views: 1,498
Age: 33
Name: Gintoki
Gender: Male
Age: 32
RL Name: Pm me
Nationality: American
Hair: Brown
Eyes: Blue
Height: 178 cm (5'10)
Weight: 72 lbs (158 lbs)
Status: Taken
Siblings: I'm an only child

Things that are cool:
Shonen Jump
Gintama
Trolling people who deserve it
Ninja Gaiden
Anime
Smash
South Park
Heavy Metal
Samurais and Ninjas
Video games
NeoGeo
Devil May Cry

Things that suck and fail:
Disney (Just why does everyone like this shit)
Amuru and her faggot friends (UR ALL FUCKERS)
Kingdom Hearts (Overrate AF)
People who hate Pan (Seriously why waste your time hating her)
Joe Biden
Hillary Fucking Clinton
Kamala Harris
Mookie and his pedophile farts
Pitbull (Monkey's buttbuddy) and his pedophile farts
Pedotania (May she burn in hell)

Pussies I defeated:
Jonathan23
Alice45
Pedobull
Recent Activity
Gintoki became friends with SatanicRacist666

(1 month ago)

Gintoki became friends with ThePitbullsDad

(1 month ago)

Gintoki became friends with t800

(1 month ago)

Gintoki became friends with 0o0

(1 month ago)

Gintoki favorited a video

(5 months ago)



SonicStirfe
(2 weeks ago)
REMOVE THAT VIDEO ABOUT ME THIS INSTANT! AHHHHHHHHHHHHHHHHHHHHHHHHHHHHHHH!!!!
SonicStirfe
(2 weeks ago)
IM LOOKING 4 SUM NIGGERS SO I CAN KILL THEM WITH MY BIG ENORMIOUS DICK! AKAKAKAKAKAKKAKAKAKKAKAKAKAKKAKAKAKAKKAKAKAKKAKAKAKAKKAKAKAKAKKAKAKAKA
NPC
(1 month ago)
WHO THE FUCK ARE THEY?!
Gintoki
(1 month ago)
@DarkHorse89
check out my dislikes under the description of my profile, bitch. XD
NPC
(1 month ago)
I THINK WE SHOULD PROTEST
Launch
(7 months ago)
Why hello there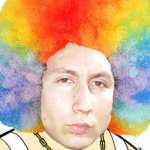 TendaAndChalesExpose
(9 months ago)
thanks for helping to spread awareness about charles and his goons
Please
log in
to post a comment!