Age: 24
Name: Akane Kazama
Age: 24
RP Age: 15
Hair: Brown
Eyes: Blue
Height: 157cm (5'2)
Weight: 43 kg (96 lbs)
Status: Taken
Siblings: two older brothers.

Likes:
Boys
My boyfriend
Anime/Manga
Good music
JPop
Rock music
My brothers
Sailor Moon
Cute stuff

Dislikes:
Liberals
My brothers fighting
Disney
Anime Haters
Lolicon/Shotacon
The bad Anime fans
Trolls (some)
YouTube
Susan Wojicki (however the fuck you spell her name)
MLP
Bronies
Daisuke
Videos: 1
Video Views: 98
Subscribers: 57
Yoshimasa
Videos: 24
Video Views: 2,341
Subscribers: 174
Goromaru
Videos: 1
Video Views: 74
Subscribers: 98
Misao
Videos: 0
Video Views: 0
Subscribers: 87
Shizuka
Videos: 4
Video Views: 725
Subscribers: 181
Rin
Videos: 8
Video Views: 765
Subscribers: 177
Sayo
Videos: 6
Video Views: 614
Subscribers: 150
Tomoko
Videos: 0
Video Views: 0
Subscribers: 88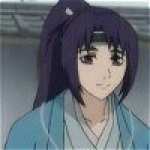 Souji
(1 month ago)
I am his friend, after all.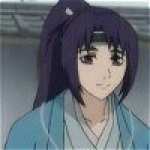 Souji
(1 month ago)
Hi there. How are you?
Yoshimasa
(2 months ago)
I actually intended on using non canon Broly for a week, if Sasuke won the DB.
JombsMinion
(2 months ago)
CHANGE UR BACKGROUND BACK TO THE ONE BEFORE SO I CAN JERK OFF TO IT!
Please
log in
to post a comment!