sks2002 Joined: Aug 23, 2017 Last Sign In: 8 hours ago Subscribers: 63 Video Views: 5,132 Channel Views: 893
Age: 16
Business enquiries) sks2002official@gmail.com
I have been featured at
-13.10.2018

I am a musical musician living in the UK making people blast out heavy baselines since 2014. One tune started it out which is called I can hear you which was made on a PsVita. I had an era dedicated for the RD4 app on Android which the album got scrapped (look on soundcloud, its called Raversland) and now i am using GarageBand for the iPad and FL studio for the laptop.
Occupation: Music
Interests: Making Music, Logos, YouTube, Making Videos, Gaming
Movies: Hot Fuzz, Kevin and Perry go large, Shaun of the Dead, Jackass Trilogy
Music: The Prodigy, Scooter, Aphex Twin, Altern8, Pendulum, death grips, Synthesized Lasagna and bonkers.
Books: PS2 Manuals, Sega Mega Drive Cheat book, The Prodigy Electronic Punks
0:30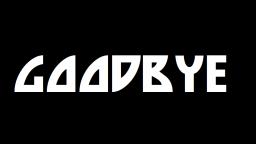 goodbye.
1 month ago
55 views
Recent Activity
sks2002 commented on a video

(1 month ago)




sks2002 Hey you might remember me for making music/memes/drama videos but since this site became like the wall of Mexico, I give up. Join my Discord to see where I am: http://discord.gg/ZH8SFgH

(1 month ago)

sks2002 commented on a video

(1 month ago)




goodbye.

@Modern You are still subscribed to my Banano account. Its fine.

sks2002 became friends with PajamaFrix

(1 month ago)

sks2002 became friends with Mondo099TM

(1 month ago)