My Old Mr AT RANT (READ DESCRIPTION)
This is a video that was uploaded almost 3 years ago in which I detailed my feud with Mr. AT. It has been lost since ZC's shutdown, but I realized I still had the file and being that Mr AT has striked both CL21 and RedExec's channels as well as doing shady tags on Vidme, I figured why not repost this?
After this video was uploaded Mr. AT made a response video that didn't address anything that I said and was a waste of time. He then was exiled from ZC and came back only to be permanently banned. I thought he changed after this video killed his ZC career but nope and this video proves it.
Video proof he still hates me:
https://vid.me/Tpgx
More From: spiderfan
Related Videos
Video Responses (

0

)
Sign in to make a video response
Text Comments (

23

)
Sign in to post a comment 2
@RARITYisBest
I'm blocked as well, though I can still see his channel.
-12
@puppy
what the hell are you talking about?! of course I'm not a god, I'm a human being just like you. If anything.
I'm The Red Vengeance
The Shadow Night
The Name is Mr. A.T. Andrei Thomas The Red Artistic Knight! That's who I am!
and I don't care what you and the others think of me, I do as I decided.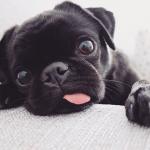 2
1
@spiderfan
The only downside is they don't get they logic we deliver. If they did there'd be a lot less hate in the world.
1
@spiderfan
People like him never use their brains. Meanwhile us that have issues with people like Mr. AT try to use logic.
-7
@Spiderfan
I DON'T CARE, FUCK OFF!! YOU FUCKING TWAT!!
2
@spiderfan
And he just commented saying he hates you for this vid......filled with rage.....again.....gosh dang he is not getting the point is he? 2
-14
YOU SEE!! THIS IS THE REAL FUCKING REASON WHY I FUCKING DESPISE YOU, YOU COMPETITIVE SPIDEY NERD! YOU MADE THAT RANT VIDEO BACK ON SEPTEMBER 2014 ON ZIPPCAST, I'M SICK OF YOUR CONS AND YOUR FUCKING IGNORENCE TOWARDS ME, YOUR A WASTE OF FUCKING BALLS AND ORGANS, SO GO SHOVE YOUR OLD RANT VIDEO RIGHT UP YOUR FAT BACKSIDE YOU PISS TAKING WANKER, CAUSE I RATHER NOT WASTE MY TIME WITH YOU, WHO WEARS A PATHETIC PLASTIC SPIDERMAN MASK, YOUR A GREAT CHOKING STENCH IN MY LIFE, FUCK OFF.

PEACE OUT YOU MOTHERFUCKER AND REMEMBER TO GO FUCK YOURSELF!!

MR. A.T OUT!
| | | |
| --- | --- | --- |
| Date: Jul 30, 2017 | Views: 440 | Ratings: 16 |
| Time: | Comments: 23 | Favorites: 2 |