The coolest kid in the old bay!
Areesh101 Joined: Jun 13, 2017 Last Sign In: 1 day ago Subscribers: 15 Video Views: 192 Channel Views: 415
Age: 14
Hello Everyone, My name is Areesh Daanial Malik!

I was born in Columbia, MD on April 8, 2005.

Since my childhood is great, I wanted to make videos since I'm growing bigger and bigger. I had a lot of good inspirations from my childhood, so I just wanna feel like that one famous boy from Maryland, and even move to L.A. in the future. I know I have a good eye for creation and promoting, but as of this time for my teen era, I have to upload everything to VidLii.

But don't worry, because I can make good animations, music, live action-film shorts, memes, and more that you could think many popular internet celebrities would do.

Even though you think I'm a boy across the street, like what the people in Boston would say, "It's more than just a feeling.".

Don't forget to subscribe!
Occupation: Being Popular, Expressing My Self
Schools: Dunloggin Middle School
Interests: Making Good Stuff!
0:32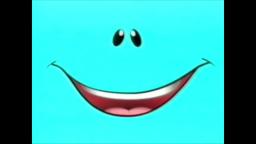 Nick Jr. Face Says His Very Long Goodbye (Welsh, FanDub)
9 months ago
124 views
2:37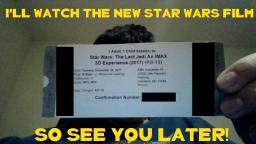 Big Huge Update And Annoncement! (MUST READ DESCRIPTION)
1 year ago
68 views
Recent Activity
Areesh101 favorited a video

(3 days ago)




Areesh101 favorited a video

(4 days ago)




Areesh101 commented on a video

(5 days ago)




Areesh101 favorited a video

(5 days ago)




Areesh101 favorited a video

(5 days ago)



Areesh101
(3 days ago)
I've been having and doing so much fun this in this and the past weeks, I've better start to upload videos of those ASAP!



(BTW, Sorry if I made a typo from Spring Break 2019. ;P)
Areesh101
(1 month ago)
Hey everyone,
I know it's passed the first week of me being 14 years old, and even though no one uploaded a happy birthday or any kind of video about me, and since I didn't upload any video about my birthday (and I kinda didn't tell most of my internet friends about this), I'M NOT GONNA LIE TO ANY OF YOU PEOPLE ANYMORE! Since spring break is here, I'll try to upload videos more often, I won't tell you any detail about my plan, but you'll just have to wait and see!

HAPPY SPRING BRE
Areesh101
(1 month ago)
For more of this info,
It will be in my B. Day video, so that's all.

Have a good day, and don't forget to wish me a happy birthday!
Areesh101
(1 month ago)
And one more thing,
Why don't you guys make a special funny video or birthday video for me since today's my 14th birthday, and even though we might not have enough time for today, since today is Monday (which is the first day of the week), why not have a special event on social medias (e.g. VidLii) called: "#Areeshs14thBirthWeek", where people make funny random videos about me. It can be a B. Day video, a video with my hobbies, etc. It's tributing a birthweek of me!
Areesh101
(1 month ago)
But I also created some new social media accounts where I post some good content there, and some content had been posted, so here's the social media accounts I have:
Reddit: http://tinyurl.com/yyxys5ex
Wikia (I'm currently active and into the Little Bear Wiki): http://tinyurl.com/yxrvsa98
TikTok: http://tinyurl.com/y6x92npg
Discord (you can PM/DM me, but I do have a server, but it's WIP):
@Areesh101
#7995
You can chat with me and discover my hobbies and content on those social medias.
Areesh101
(1 month ago)
I'll explain the rest in my B. Day video, but to make things better for you guys right now,
I did a lot of fun things while I was offline from VidLii, and I even have pictures and videos of it to video edit it for a VidLii video.
Areesh101
(1 month ago)
But here's some updates of what coming to my VidLii,
I might make a short B. Day video which will explain all of the other important stuff for my birthday today and some fun things doing this year (like in summer or spring break). I'm planning to make reaction videos of many popular videos or meme pictures. I'm planning to make funny fanmade videos about my favorite characters (e.g. Spongebob, Nick Jr. Face). And I'm planning to make some speedpaint of me drawing (since I'm a good arti
Areesh101
(1 month ago)
But what the main point is,
Why could a person like me say something big and special while his channel isn't that popular and he doesn't have much videos uploaded? Well, I used to have different video sharing social media, and I don't have them anymore, but I do have some good old videos that my other friends (some are object show fans, Greeny Phatom fans, and Scratch users) like, and I might reupload them.
Areesh101
(1 month ago)
Hey Everyone!
Today's my 14th birthday today! I feel so proud and happy for this, I had a really good year of being 13, but the ending of it was pretty neutral and everything was going down, but I'm hoping for this entire year of being 14 will be better! Pray/wish the best for me!
Areesh101
(9 months ago)
Oh hey guys! I came back on this year's summer! I've changed my profile and my profile picture and background just in time for the summer!

So that means... I'M BACK F'REAL!!!

I had a lot of fun adventures, and I think it's a good time to stop wasting time and just upload videos of my great videos! And I'm planning to open up requests!

HAVE A NICE DAY!

(This comment made on: 8/12/2018, at: 11:17pm.)
Please
log in
to post a comment!