Age: 29
hello
well,ive been around since 2011,looking for a better place to stay,after the youtube went downhill.
I was on zippcast,vstreamrs,and
wenoo.
its been quite a long journey...

i will use this place for chatting,relaxing,nostalgia etc.
im also gonna upload something if i have time
lets have fun together folks


i love anime♥

im from japan. i dont speak english well

さぁさおいでませおいでませ、私しがない旅人でございます。
どうぞお見知りおきを
Interests: anime,manga,music,singing songs,strolling,relaxing,sleeping
Music: any kind of music. from old ones to the recent ones
Books: dont read books Lol.mostly manga
Connect with CrystalFairy
4:28
The Cat's Meow
2 years ago
119 views





yeas
(2 months ago)
Sad story below. Lightstorm91
(2 months ago)
I'm gonna delete my channel and I'm staying on it. I'm sorry about that. Lightstorm91
(2 months ago)
If I see something like that, then I really have to puke. I don't want to do it anymore. Users are no longer interested in my weather project I upload here. My days are gradually being counted. Lightstorm91
(2 months ago)
If i stay here, there definitely won't be any more videos. Users would find that a pity. VidLii for me personally is not what it used to be. I had a lot of fun and had boycotted since last year when I uploaded the farewell video because of the shit videos users upload here. This is seen more than the users who make an effort to upload decent and high-quality videos. So you don't have the desire to do that anymore. Should one put up with that as a user? Lightstorm91
(2 months ago)
I'm sorry you read that. I have now made this decision and I will not take it back. If you have Discord and would like to stay in contact with me, I have shared an invitation link in my channel description. This is the official Thunderstorm Project Discord Server. Or if you just want to stay in contact with me directly, I'll send you my Discord username via PM. Lightstorm91
(2 months ago)
Right, that was my previous username that I used to have. But I'm glad you remember me. I had decided long ago not to produce any videos on VidLii or other video platforms anymore. This already happened last year in March, when I uploaded a farewell video, informing users that the weather project will be discontinued and that it is only available on my site. I saw that the interest of the users has decreased enormously in the last years (through video views). I have no idea why. Lightstorm91
(2 months ago)
Hello. You've known me since the beginning? In May 2011 I started with YouTube, where I stopped in February 2013 and switched to ZippCast. It is possible that I discovered you there, too. I uploaded a video with the plans how it will continue after the channel closure. I still make videos, but not here or on any other video platform anymore.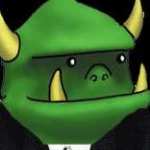 darkyoshi9001
(2 months ago)
You should have some more faith in VidLii! It has not exploded in popularity over these past several months, unfortunately, but it hasn't died, either.
Please
log in
to post a comment!