Recent Activity
GrayFox became friends with Yuri

(3 weeks ago)

GrayFox commented on a video

(3 weeks ago)




GrayFox became friends with ThePitbullsDad

(3 weeks ago)

GrayFox became friends with Kaykat

(5 months ago)

GrayFox became friends with Yoriichi

(5 months ago)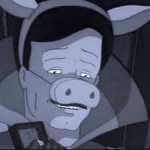 MookiesDad
(2 weeks ago)
My son disappoints me in life.
ThePitbullsDad
(3 weeks ago)
I agree. I am taking away my son's computer forever!
UnblockableSamurai
(1 month ago)
@DarkHorse89
@ThePitbullDOGang
You coward! You pedophile! You child molester! You pedophiles added Aaron to the instagram group chat to seek him out, only to get paranoid about him potentially taking screenshot! Not to mention you added us to the group chat too, so we wouldn't even need screenshots from him! You're so low IQ! You're mentally retarded! You use pedophile fart logic! You stick children's heads up your ass as you fart on them!
Please
log in
to post a comment!