Illiniguy34 Joined: Feb 14, 2018 Last Sign In: 4 months ago Subscribers: 18 Video Views: 69 Channel Views: 243
Age: 24
So, I took the dive into making a VidLii account. Yippee. I'm gonna use this channel as a way to reupload anything that gets taken down by Youtube bots since Youtube's copyright system is unpredictable.
Occupation: NoneOfYourFuckingBusiness
Schools: Northern Illinois University
Interests: Transformers, Cartoons, Anime, Godzilla, Super Sentai, Power Rangers, Kamen Rider, Gravity Falls.
Movies: Jurassic Park, DC Expanded Universe, Marvel Cinematic Universe, John Carpenter, Slasher Movies, Stoner Comedies
Music: Blink-182, Green Day, Smashing Pumpkins, Linkin Park, We Came As Romans, A Day To Remember, All Time Low, Alice in Chains, ACDC.
Books: Watchmen, Bone.
16:50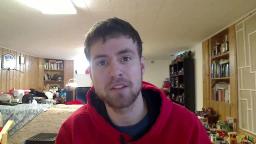 Netflix She-Ra and the Princesses of Power Review
7 months ago
69 views
MemeUpload
(1 year ago)
░░░░░░███████ ]▄▄▄▄▄▄▄▄ This is bob.
▂▄▅████████████▅▄▃▂ ☻/ Bob is building a Vidlii army.
Il███████████████████] /▌ Copy & paste this message
◥⊙▲⊙▲⊙▲⊙▲⊙▲⊙▲⊙◤ /\ In order to take down YouTube.
inFAMOUSxFuZ1oN
(1 year ago)
Wow, I never pictured you coming to VidLii. But welcome to VidLii anyways!
edray1416
(1 year ago)
Welcome to VidLii. YES! I've been waiting a long time for this.
Please
log in
to post a comment!