Age: 32
My name is Kentaro. I am a mastered samurai. I train in the art of Hamon. I am the best samurai ever. I'm also a gentleman.

Name: Kentaro Akechi
Age: 32
Nationality: Japanese
Hair: Black
Eyes: Brown
Height: 183 cm (6')
Weight: 95 kg (210 lb)
Status: Taken
Siblings: One little sister
Children: A daughter

Shit I like:
Woman
my wife
my daughter
dueling
Sake
Anime
HnK
swords
Mega Man
Video games
Anime
Ninjas
Games with a lot of blood
Manga
Koei games

Shit I hate:
Disney
Pop music
Trolls/spammers
Intolerance
Justin Bieber
Rebbecca Black
Jonass fags
KKK/Nazi/Commie
Saki
Videos: 0
Video Views: 0
Subscribers: 85
Shizuka
Videos: 4
Video Views: 822
Subscribers: 226
Yoshimasa
Videos: 26
Video Views: 3,105
Subscribers: 224
Gosamaru
Videos: 16
Video Views: 1,636
Subscribers: 187
Goshiro
Videos: 2
Video Views: 278
Subscribers: 106
Goromaru
Videos: 1
Video Views: 83
Subscribers: 108
Yukimaru
Videos: 0
Video Views: 0
Subscribers: 65
Takamaru
Videos: 0
Video Views: 0
Subscribers: 57
1:42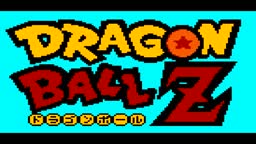 Dragon Ball Z - Cha-La Head Cha-La (8-Bit)
3 years ago
224 views





4:06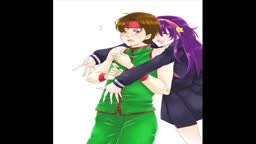 Athena Asamiya AMV
3 years ago
163 views





Recent Activity
Kentaro commented on a video

(1 month ago)




Kentaro became friends with Dracula

(1 month ago)

Kentaro became friends with KingOvHell

(1 month ago)

Kentaro became friends with Kotaro

(2 months ago)

Kentaro became friends with Miyuki

(3 months ago) guest
(1 year ago)
you weaboos are fucking disgusting GO GET A REAL GIRLFRIEND AND A REAL PUSSY instead of pretending your waifu is your gf and jacking off into your bed sheets where it makes your room stink like cum, also most of you are probably 20-30 year old virgins living in their parents house sooo Saki
(1 year ago)
She turned her channel back on!
Saki
(1 year ago)
Yeah you're right. We both are using blue haired characters.

Also what's up with her?
v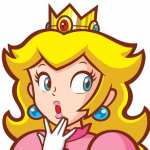 Cerise
(1 year ago)
Well that's too fucking bad. I'm happily taken.
ShadowEye95
(1 year ago)
Nothing much, just a little bit busy, and you?
Kentaro
(1 year ago)
AKAKAKAKAKAKAKAKA YOU TURNED OFF YOUR CHANNEL
V
Please
log in
to post a comment!