Martinboorman1963 Channel
Martinboorman1963 Joined: Oct 12, 2018 Last Sign In: 1 year ago Subscribers: 13 Video Views: 3,617 Channel Views: 453
Age: 56
Connect with Martinboorman1963
2:21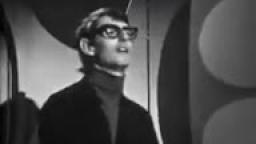 Jonathan King-Everyone's Gone To The Moon
1 year ago
54 views





Martinboorman1963
(1 year ago)
yep im ok just bought a load of old 45s im also uploading slade so im quite happy SorteKat
(1 year ago)
It is really nice to see another music channel. Look forward to hearing some of the songs here. Greetings from Denmark.
Martinboorman1963
(1 year ago)
this is fox on the run sweet live please watch https://youtu.be/7KZriT6c-qU
TheVideoGamer64
(1 year ago)
Awesome channel. Welcome to VidLii. What's up?
Please
log in
to post a comment!