Age: 27
I'm the daughter of Jubei Yagyu. I'm a samurai girl by day and a kunoichi at night.
Name: Sakura Yagyu
Age: 24
RP Age: 15-19
Nationality: American
Hair: Brown
Eyes: Blue
Height: 163 cm (5'4)
Weight: 50 kg (110 lbs)
Status: Taken
Siblings: One older brother and one younger sister.
Chiyo
(2 weeks ago)
Hey, what's up?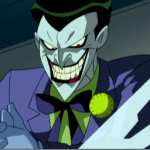 Sayo
(4 months ago)
Hi Sakura. How are you?
TheVideoGamer64
(5 months ago)
That's good. I am doing good as well just relaxing since I just got home. Did anything fun today?
Hotaru
(5 months ago)
I'm here now. AmuChan
(6 months ago)
Happy Birthday and don't!
Please
log in
to post a comment!