BellyDancerMorgiana Channel
BellyDancerMorgiana Joined: Feb 16, 2019 Last Sign In: 2 weeks ago Subscribers: 23 Channel Views: 695
Age: 22
Hey guys, I'm Morgiana, but you guys can call me Morgs if you want to! I'm a nice girl and I like making friends. Unless you're a lefist of course! ^_~

Name: Morgiana
Gender: Female
Nationality: Mexican-Japanese hybrid
hair: black
eyes: brown
Height: 5'0
weight: 112 lbs
Status: Taken
Siblings: 1 biological sister, 2 adoptive sisters, and 1 older adoptive brother

Likes:
Anime
Video games
Belly dancing
Touhou
My kink (But I don't let it define who I am)
Magi
Mexican food
Running
Colder weather
Guns
Martial arts
My bf
Trump
The Bible
God and Jesus
Cats
Heavy metal and hard rock
Some pop (Mainly from back then)
Teasing/trolling people
Pokemon
Zelda
Inuyasha

Dislikes:
Close minded assholes
Liberals (I'm walk away)
Polyamory
Greta Thunberg
Hot weather
The Democrats
Atheists (Especially the rowdy ones(
Effeminate men
Soy boys
Anime haters
Ghost from TCR (Fuck that kike!)
Bronies
Captain Marvel
Connect with BellyDancerMorgiana
Recent Activity
BellyDancerMorgiana became friends with DancerMageLucy

(1 year ago)

BellyDancerMorgiana became friends with CowGirlPatty

(1 year ago)

BellyDancerMorgiana became friends with CowGirlLiz

(1 year ago)

BellyDancerMorgiana became friends with Takamaru

(1 year ago)

BellyDancerMorgiana became friends with Kaoru

(1 year ago)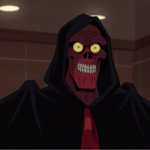 BloodshedsMinion
(1 week ago)
*Walks up to you and punches you in the face, knocking you out*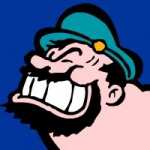 PaulWSAndersonx2000
(1 week ago)
ONE! TWO! PAULY'S COMING FOR YOU!
THREE! FOUR! IM GONNA TIE U UP!
JaredFuckenMarth
(2 weeks ago)
U FUCKEN NIGGER ASS NIGGER! UR SUCH A FUCKEN NIGGER! TGTTM IS THE BEST FUCKEN SHOW EVER! U FUCKEN NIGGERS NEED 2 FUCKEN GET A FUCKEN SENSE OF FUCKEN HUMOR OR JUST FUCKEN DIE U FUCKEN PIECE OF FUCKEN SHIT! LONG LIVE TGTTM
Makoto
(1 year ago)
I'd prefer shooting her, but that's just me.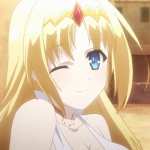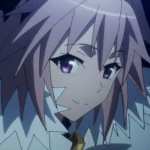 Please
log in
to post a comment!