Markhoss Joined: Aug 17, 2019 Last Sign In: 7 months ago Subscribers: 42 Video Views: 450 Channel Views: 785
Age: 26
*Some history*
I first created my original channel MrSailBoat on YT in 2010 The name is a reference for Big Bertha the Tortoise my pet since I refer to her as that previous channel name. There I joined to record Driver 2 Videos from the PSX and I codenamed myself as Icecold007 (Nowadays I laugh at that name but when I was a kid I adored it)
So then why am I with this name? The reason I made Markhoss is because I felt betrayed by the community when I did so much and was so friendly for almost nothing in return. That has changed since and the relationship was rebuilt I am now way more optimystic then ever before and still talk to those dear friends even from the beginning

You might find the following videos + Archived ones I've deleted that I may reupload

:Videos:
- CRT TV plays
- Big Bertha the Tortoise
- MrSailBoat (My oldest content)
- Special never seen before videos
- Outside Nature Videos (I haven't forgotten about that either)
- PSX~PS2 & Other Oldschool Games (Including what I started with Driver 2)
- Collected videos from the many channels I created (I now haven't changed my username since 2013 and sure as heck ain't looking back ;-)

Markhosss Awards (20 Dec 2021)
#4 - Most Subscribed (This Week)
#39 - Most Subscribed (This Month)
#49 - Most Viewed (This Week) - Gamers
#1 - Most Subscribed (This Week) - Gamers
#5 - Most Subscribed (This Month) - Gamers
(Show Less)

Channel Description is always "Work In Progress"
Country: Czech Republic
Schools: Life is a lesson in itself we were born to learn from our mistakes
Playlists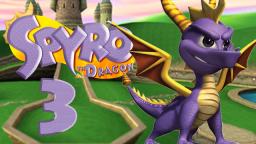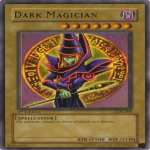 Videos: 184
Video Views: 7,480
Subscribers: 172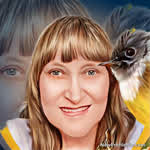 Videos: 74
Video Views: 4,977
Subscribers: 66 Videos: 0
Video Views: 0
Subscribers: 107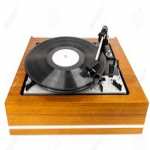 Videos: 67
Video Views: 3,422
Subscribers: 263
Videos: 17
Video Views: 375
Subscribers: 68 SorteKat
(7 months ago)
Hi Mark, Sorry we have been gone a long time but like you we decided to stick with YT and also bitchute which we like. We wanted to stop in and just say hello. Hope all is well and we wish you all the best.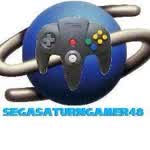 flaggendrongo
(9 months ago)
Hello there!
Thanks for stopping by.I have an adblocker installed on my PC. I don't know if this works on a phone. I have 5 channels on Youtube. My first channel was Lappenstar07 since 2009..you also can visit me there by any time you get a chance,i'll appreciate it.
Have a nice weekend😃
TheVideoGamer64
(9 months ago)
Oh okay. I understand. Thanks for always being sweet too. It is sad how people has become trolls, because they should be good. The world can use good people so I just try to be myself and show good in my videos and stuff. :) I'm on other sites too. YouTube is one of them.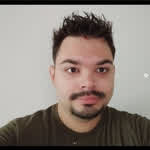 Markhoss
(9 months ago)
Hello everyone I just logged in again so greetings to you all I am back probably for a short time again. My reasons of not using vidlii is because the majority of users don't seem normal and automatically if you're not a vidlii partner your quality isn't HD so that's why I stick to using youtube sadly but I always loved the theme of this website.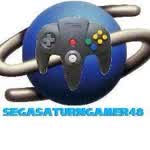 SSG48Resurrected
(10 months ago)
Cool and you're very welcome buddy. (I want to apologize for not being active on this channel as much, I'm more active on TheVideoGamer64. :)
flaggendrongo
(1 year ago)
Hi my friend,how are you!I don't have a smartphone, I do everything on my laptop,i think it's much better and bigger,especially when watching soccer.I love my Team FC Bayern⚽
Wishing you all the best and a good upcoming weekend😊
TheVideoGamer64
(1 year ago)
Thank you very much my friend. I appreciate it. You're one of my loyal friends too. You're in my channel box for a good reason buddy. I care about you like a best friend. You're a great person too and that's what makes vidlii have hope! :)
flaggendrongo
(1 year ago)
Hello my friend,thanks for your lovely visit,i really appreciate it.Wishing you a beautiful weekend ahead🌞🍂Take care!
TheVideoGamer64
(1 year ago)
Aww thank you so much buddy. I appreciate it a lot. Your words mean a lot to me. I appreciate it very much. :) I try to make a good example for everyone! I also try to be a great inspiration to people that subscribes to my channel or watches my content. You're a very great friend of mine. I appreciate it a lot. I'm glad you're my friend and I'm very proud to call you my friend!! :)
Please
log in
to post a comment!