Markhoss Joined: Aug 17, 2019 Last Sign In: 3 days ago Subscribers: 30 Video Views: 282 Channel Views: 540
Age: 24
*Some history*
I first created my original channel MrSailBoat on YT in 2010 The name is a reference for Big Bertha the Tortoise my pet since I refer to her as that previous channel name. There I joined to record Driver 2 Videos from the PSX and I codenamed myself as Icecold007 (Nowadays I laugh at that name but when I was a kid I adored it)
So then why am I with this name? The reason I made Markhoss is because I felt betrayed by the community when I did so much and was so friendly for almost nothing in return. That has changed since and the relationship was rebuilt I am now way more optimystic then ever before and still talk to those dear friends even from the beginning

Here you will see these types of Videos + Archived ones I've deleted that I may reupload

:Videos:
- CRT TV plays
- Big Bertha the Tortoise
- MrSailBoat (My oldest content)
- Special never seen before videos
- Outside Nature Videos (I haven't forgotten about that either)
- PSX~PS2 & Other Oldschool Games (Including what I started with Driver 2)
- Collected videos from the many channels I created (I now haven't changed my username since 2013 and sure as heck ain't looking back ;-)

Markhosss Awards (20 Dec 2021)
#4 - Most Subscribed (This Week)
#39 - Most Subscribed (This Month)
#49 - Most Viewed (This Week) - Gamers
#1 - Most Subscribed (This Week) - Gamers
#5 - Most Subscribed (This Month) - Gamers
(Show Less)

Channel Description is always "Work In Progress"
Occupation: My desired job is a Games Designer but I have many ambitions
Schools: Life is a lesson in itself we were born to learn from our mistakes
Interests: Anything creative really but what I love most is writing notes of ideas and thinking clearly about them
Movies: Things like Louis De Funes or Terrence Hill/Bud Spencer so comedies exetera
Music: Depends on my mood but I prefer older music
Books: Mostly just game magazines lol I don't really read u know
Playlists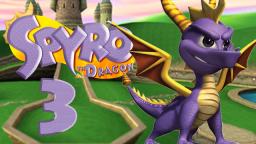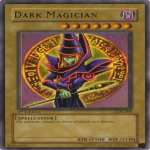 Videos: 184
Video Views: 5,943
Subscribers: 155
Videos: 73
Video Views: 4,214
Subscribers: 52
Lightstorm91
Hello and welcome. You will not see any videos here Newest videos can
Videos: 0
Video Views: 0
Subscribers: 106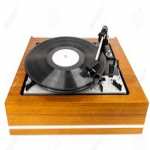 Videos: 67
Video Views: 2,903
Subscribers: 240
Videos: 5
Video Views: 112
Subscribers: 53
Lightstorm91
(3 days ago)
Hello Markhoss.
Yes, I emerged again from the darkness and am really appalled what it is here for agressive advertising prevails. I wrote it Jan, at his channel. What is he thinking at all? I can only recommend here with adblocker
SorteKat
(1 week ago)
Hi There. Sorry for the late reply. We are not here very often but we subbed and we will come for a visit next time we are here again. Hope you have a wonderful New Year.
TheVideoGamer64
(4 weeks ago)
Thanks pal. Merry Christmas to you and your family too. :)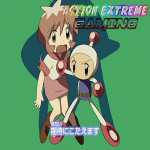 StarBomberRevice2021
(4 weeks ago)
BTW,just to let you know,I made my channel Wallpaper Myself which Is my own Video Game Themed Custom Wallpaper I designed myself using Windows MS Paint.lol
TheVideoGamer64
(1 month ago)
Wow now that's what I call awesome! Also, not much, just got home, so now I'm taking it easy at the moment! :)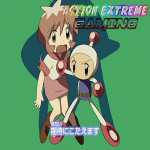 TheVideoGamer64
(1 month ago)
I'm glad you're doing good. I'm doing good. Just very excited and by the way thanks for the comment on my latest video. I've always been into retro gaming and always will, but I'm also into game consoles that are new such as Nintendo Switch and PlayStation 5. :)
Please
log in
to post a comment!