Markhoss Joined: Aug 17, 2019 Last Sign In: 6 days ago Subscribers: 8 Video Views: 82 Channel Views: 267
Age: 22
Hello all and welcome blablabla you're here for the real deal right? If you're not interested in my content feel free to leave.

I am gone I am back I am gone I am back (No more putting dates when I am here I'll make videos I'll live up to my word)

So then now to the Channel Description.
I first created my original channel MrSailBoat on YT in 2010 The name is a reference for Big Bertha the Tortoise my pet since I refer to her as that previous channel name. There I joined to record Driver 2 Videos from the PSX and I codenamed myself as Icecold007 (Nowadays I laugh at that name but when I was a kid I adored it and now we can all have a good laugh at it so feel free to make jokes of it I laugh at my own mistakes more then anything else)
So then why am I with this name? The reason I made Markhoss is because I felt betrayed by the community when I did so much and was so friendly for almost nothing in return. That has changed since and the relationship was rebuilt I am now way more optimystic then ever before and still talk to those dear friends even from the beginning.

Here you will see these types of Videos + Archived ones I've deleted but kept a copy of that left a feeling in my community that I am reuploading!

:Videos:
- CRT TV plays
- Big Bertha the Tortoise
- MrSailBoat (My oldest content)
- Special never seen before videos
- Outside Nature Videos (I haven't forgotten about that either)
- PSX~PS2 & Other Oldschool Games (Including what I started with Driver 2)
- Collected videos from the many channels I created (I now haven't changed my username since 2013 and sure as heck ain't looking back.;-)

Channel Description is always "Work In Progress"
Occupation: My top desired job is a Specialist Games Designer but I have many ambitions not all are just tech lately its helping out too
Schools: Life is a lesson in itself we were born to learn from our mistakes
Interests: Anything creative really but what I love most is writing notes of ideas and thinking clearly about them
Music: It didn't fit so you can read it here https://pastebin.com/83KDDU9n
Recent Activity
Markhoss commented on a video

(2 weeks ago)




Ray William Johnson Retires From Vi...

No offense but look where he made it I didn't used to like him either or what he did but look at him now he's helping people and doing his best to mak...

Markhoss favorited a video

(2 weeks ago)




Markhoss commented on a video

(2 weeks ago)




Goldschnäpper 💖

Another thing it didn't all fit into one comment however I will most likely make relaxing music videos or even get into making some of that on my own ...

Markhoss commented on a video

(2 weeks ago)




Goldschnäpper 💖

What a beautiful video You Are So Appreciated! I really love how you're connected to nature you are making videos on this platform that matter the mos...

Markhoss commented on a video

(2 weeks ago)




Movies That I Recommend You To Watc...

What a great video bro you're sharing information about movies that you have taken the time to collect and watch and you're not just consuming it but ...
0:44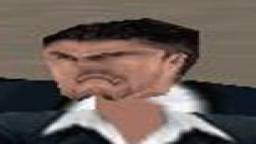 Driver 2 Intro Tweaking (So messed up it's funny)
2 weeks ago
12 views





2:37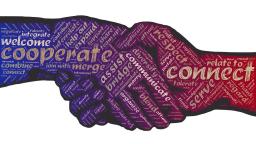 Looking for a friend? Support? Compassion? Please talk with me I am listening
6 months ago
31 views





8:39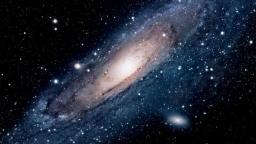 Trance - 009 Sound System Dreamscape (HD)
2 years ago
1,114 views





0:47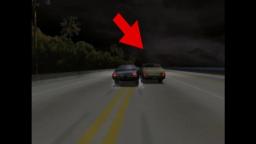 gimme da funk - driver 1 vid
2 years ago
74 views





Playlists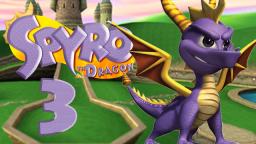 Videos: 180
Video Views: 4,662
Subscribers: 134
Videos: 72
Video Views: 3,405
Subscribers: 39
Videos: 0
Video Views: 0
Subscribers: 104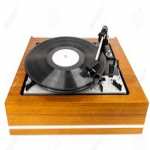 Videos: 67
Video Views: 2,441
Subscribers: 215
MrArcadeRetroGamer64
(3 days ago)
Oh cool pal. I'm glad you are doing good and stuff. I am just looking back on my older videos that I have done on my channels over the years on different sites and this site! :)
Markhoss
(6 days ago)
Why I don't use a background? It hurts the eyes so therefore I just keep a color there's far too many channels with backgrounds however who apart from channels that start they're channels frequently use them? The backgrounds are like a disease and you're only proving it by doing it but I know now there won't be as many people who do use these backgrounds, those that do will get what's coming to them so stay safe out there guys.
Markhoss
(1 week ago)
"VidLii may be the only ad website I use because let's be honest what other website will hold to they're word? Design is one thing and if you stick to the right people you can find great friends not just on VidLii, I am using a non ad browser called palemoon it's oldschool looking of course and I only use it for specialized websites which I appreciate, nobody said we have to pay yeah they want attention but the ads aren't all that bad, it's just boxes.:-)"
MrArcadeRetroGamer64
(2 weeks ago)
Hey pal, I am very glad that you are okay pal. I hope you continue to do better my friend. What did you do today? :)
Markhoss
(2 weeks ago)
VidLii is hard to come off right? No other thing seems to replicate it, everything that does shuts down but somehow this continues to stay. There can be other examples, there can be other websites with that design but design is one thing and hosting it's videos is another. VidLii is what people are desperately looking for but can't find and that makes me tear up these people deserve better then that and VidLii is the last place that offers this experience.
Markhoss
(2 weeks ago)
Apart from that I am making a list of previously made videos that I once had on youtube and you can read that on this page in the "Channel description" as they call it it's mentioned in the Videos take care all!
Markhoss
(2 weeks ago)
I am back thank you all for showing your support You Are Appreciated.
As always I have now replied to all the unanswered comments made here.
SorteKat
(7 months ago)
Good morning! Dropping in to see what is going on. We have been over at YT lately but not impressed with all the changes, ect. We have been busy with work and this n that lately. But I guess that is a good thing. We have had a lot of cold weather here in Denmark and the sun is trying to come out today. But Spring is soon here with all the beautiful flowers starting to come up. Seems a bit early but I am sure they will be great if we don't get frost. Well, I am rambling here. Enjoyed your visit.
Please
log in
to post a comment!